1. With buddy, lagging behind group headed toward ocean for fishy deliciousness.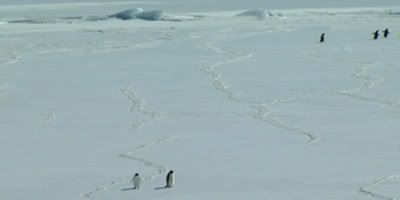 2. Buddy bails, heads back home. Our penguin doesn't know what to do...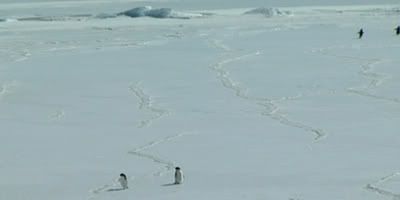 3. He is alone.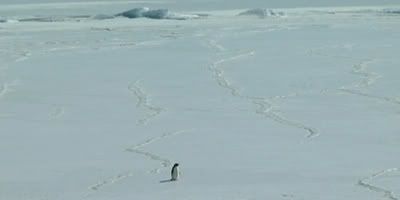 4. So he heads off...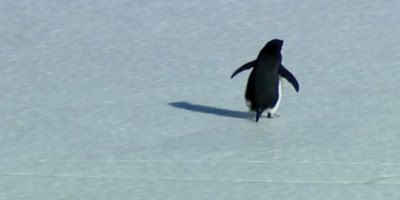 5. ...towards the Mountains of Madness, where sure death awaits. God bless him.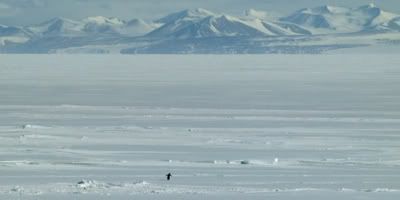 Images and story, courtesy of Werner Herzog's Encounters at the End of the World.
______________
This post is an installment in a continuing series of content coordinated by theme or motif with posts from Enoch Allred of Chiltingham, John Allred of clol Town, Jon Fairbanks of Funkadelic Freestylings of Another Sort, Eli Z. McCormick and Miriam Allred of Modern Revelation!, John D. Moore of Whatnot Studios, Davey Morrison, Joseph Schlegel of Sour Mayonnaise, Sven Patrick Svensson of Sadness? Euphoria?, and William C. Stewart of Chide, Chode, Chidden. This week's theme: 'Penguins'.